Meet professional trainers
Vicente Traver
PhD in Telecommunications Engineering in Valencia Polytechnic University, his research works and technological transference focuses on telemedicine and e-health. Director of  SABIEN group (Technological Innovation for Health and Well-being) in ITACA research institute. Professor in Valencia Polytechnic University, he has lectured on ICTs and health subjects since 2001. 
He is a member of the Academic Commission of the University Masters of Biomedical Engineering, which he also lectures for. He has participated in more than thirty European and national RD+I project and fifteen research agreements with companies in the telemedicine and e-health sector. Author of more than 50 research articles published in international journals and keynote speaker in more than a hundred national and international conferences. An expert in FENIN for the Study of Future Technology for e-Health, he is also founder of various companies in the Health and Well-being sector. He acts as coordinator of the research micro-cluster 'Innovative Technologies for Health and Active and Healthy Aging'.
Editor of the book 'The e-patient and social media' endorsed by the Vodafone Foundation, he has also edited various monographics on health and social media for The Medical Journal. Dr Traver Salcedo organised the IEEE Congress for Biomedical Health Informatics in 2014 along with many other congresses and international workshops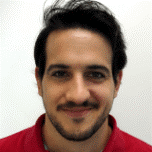 Antonio Martínez-Millana
Bachelor in Telecommunications Engineering (2009), Master in Biomedical Engineering (2013) and Ph.D. in Technologies for Health and Wellbeing (2017) by the Universitat Politècnica de València. Senior researcher in ITACA institute of the Universitat Politècnica de València in Digital Health and Digital Systems, and lecturer in the Department of Electronic Engineering in Biomedical Systems for Disease Monitoring since 2016. Antonio has supervised and co-supervised more than 15 Bachelor Thesis and Master Thesis from Telecommunication, Computer Science and Biomedical Engineering degrees.
More than 10 years of expertise in private companies and public research institutes in several international projects for eHealth and Social and Demographic challenges. The research focus is in mobile health and use of wearables in chronic conditions, integrating technologies for data management, data processing and data visualization.
The track record includes more than 10 EU-funded projects, 3 national grants and several publications in high impact factor journals and international conferences. Currently Antonio has more than 23 publications in indexed journals (PLoS ONE, JAMIA, JMIR, Journal of Medical Systems, Sensors, etc) and 40+ conference publications in IEEE EMBS, BMP and IEEE CBMS, among others.
Antonio is active reviewer of EU project proposals in HorizonEurope, IMI2, Eureka and national project applications for research funds (Republic of Serbia and Spain).
Enrique Bernal Delgado
Enrique Bernal-Delgado MD PhD is also Master in Public Health and Master in Health Economics. After a period as Visiting Scholar at The Dartmouth Institute (Dartmouth Medical School, NH, USA), he founded the Data Sciences for Health Services and Policy research group at the Institute for Health Sciences in Aragon (IACS) where currently holds the position of senior scientist
His research areas are a) the study of unwarranted variations in health systems performance (i.e., the analysis of equity, utilization, quality and safety, and effectiveness and efficiency) included the policy analysis of those health systems; b) the comparative effectiveness of complex interventions delivered to chronic and fragile populations; and, c) the development of methodology for the reuse of massive real world data.
Main translation into policy activities are the systematic discovery and publication of the Atlas of Variations in Healthcare is Spain (www.atlasvpm.org); and, his  contribution in the development of the European Health Research and Innovation Cloud (https://healthycloud.eu) and to the European Health Data Space (https://tehdas.eu) , both meant the systematic reuse of health data for research, regulation and policy making.
Carlos Fernández-Llatas
Dr. Carlos Fernández-Llatas is Deputy Director at SABIEN Group at ITACA institute at Universitat Politècnica de València (Spain), Afiliated Researcher at Karolinska Institutet (Sweden) and Permanent Researcher at the joint research unit in ICT applied to Reengineering socio-sanitary process at Hospital La Fe of Valencia. He received the PhD degree in Computer Science in the Pattern Recognition and Artificial Intelligence Program of that university. He is member of the IEEE CIS Task Force on Process Mining. He participated in more than 30 projects through IV, V VI and VII European Framework program, H2020 program and Spanish Government funded projects.
He has published more than 100 scientific papers. He has been member of the Organizing Committee in more that 10 international conferences and member of the Scientific Committee in more than 30. He is reviewer in several Indexed journals in Bioengineering and Medical Informatics. His research is mainly focused in the use and promotion of Process Mining technologies as well as Process Management, representation and execution techniques for their application in health and human behaviour modelling.
Lucas Sanjuan
Lucas Sanjuán Víñas is a Telecommunication engineer with a master's in business administration that has worked on the medical device field fore more than 15 years.
During his career has developed specialized in regulatory and marketing of health solutions and works at ITI as Head of Health Competitive intelligence and Partnerships.
Within this role, he and ITI's  team:
implement and maintain quality management systems (ISO 13485) and audit support.
Consult to obtain CE marking (MDD and MDR) and audit support.
Risk management consultant according to ISO 14971.
Preparation of technical documentation for Medical Device (Class I, IIa, IIb, Class III).
Development of post-marketing surveillance plans.
Training in Medical Device according to MDR.
– Training in Medical Devices development tools and methodologies. (IEC 62304).
Training in Health SW development tools and methodologies (IEC 82304).
Training in SaMD development tools and methodologies.
David Novillo
David Novillo has over 15 years of experience in senior and leadership positions working in public health in the data and digital domains. Currently, he works as unit head at the World Health Organization, coordinating the digital health flagship initiative and leading the development and implementation of a monitoring and evaluation framework for health and health systems within the European Region. Recipient of the WHO Director-General's Award for Excellence 2022.

His personal and professional experience have taught him the following about himself: "I put the countries at the center, which I do with a data-driven and evidence-based approach when possible. I can execute complex and large projects at the national and regional level in a timely and high-quality manner. I can build, lead and coordinate large cross-cutting teams, always promoting a team work spirit and a positive and respectful work environment. I enjoy learning from experiences, especially from others, and staying calm and constructive when faced with adversity."

His intellectual curiosity has driven him to be a lifelong learner. He obtained his Masters and Ph.D. in Information Sciences from the University Carlos III of Madrid (UC3M), and his doctoral dissertation was awarded Outstanding Thesis by the School of Information Science. He also received a Master's in Public Health from the University of Bordeaux and the Public University of Navarre, and he completed several Certificate Programs in digital transformation and public health informatics. In addition, he sits on the editorial board of the International Journal of Medical Informatics, and he serves pro bono as an Honorary Senior Research Fellow at University College London and as an adjunct professor at the University of Utah.
María Eugenia Gas López
Maria-Eugenia Gas López graduated in Biochemistry and obtained her PhD in Genetics from the University of Valencia in 1998 and 2007, respectively. She has developed her research activity in research groups of international and national prestige, such as the Institute of Genetics and Molecular and Cellular Biology (France), the Institute of Biotechnology of the University of Helsinki (Finland) and the Biomedical Research Park of Barcelona (Pompeu Fabra University). She currently works at the Big Data IA and Biostatistics Platform led by Dr. Valdivieso-Martínez where she works as a researcher and manager of several national and European e-Health projects.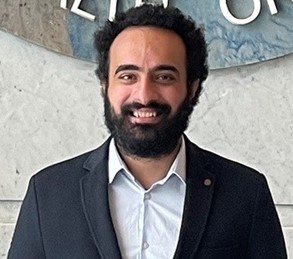 Keyrellous Adib
Keyrellous Adib, a technical officer responsible for data science and digital health at the Data and Digital Health team (DDH) in the Division of Country Health Policies and Systems (CPS) at WHO regional office for Europe. His current role involves providing technical support to 53 Member States in the area of data analytics and digitization of health information systems.
Luis Marco Ruiz
Luis Marco-Ruiz, PhD is a senior researcher and data engineer specialized in the implementation of innovative solutions for secondary use of healthcare data for biomedical research. Dr. Marco-Ruiz joined the Norwegian Centre for E-health Research (NSE) in 2013 where he has worked both in national and international initiatives towards facilitating the use of clinical data for discovering new medical evidence.
Among others, he has advised the Norwegian Ministry of Health and the German consortium HiGHmed on the adoption of clinical information standards and biomedical ontologies for nation-wide health research networks. The outbreak of the SARS-CoV-2 pandemic redirected his work towards the development of new methods to enable rapid data reuse for gaining knowledge on SARS-CoV-2 and was solution architect in the development of the German National Covid Research Infrastructure (CODEX). Currently, Dr. Marco-Ruiz is a member of the IMIA Working Group for Opensource Health Informatics and a chair of the openEHR Education Program where he actively looks for new insights into the design of open digital health ecosystems.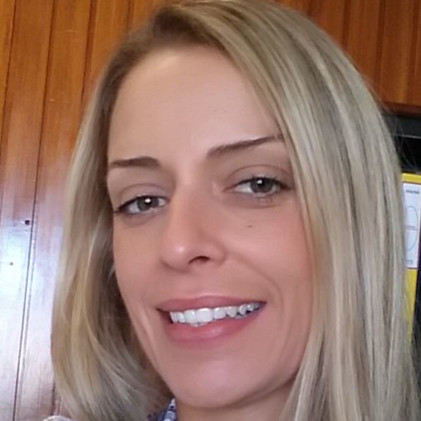 Catia Sousa Pinto
Global Digital Health, Head of International Affairs at SPMS, EPE – Lisboa, Lisboa, Portugal